Best Selling Standing Desks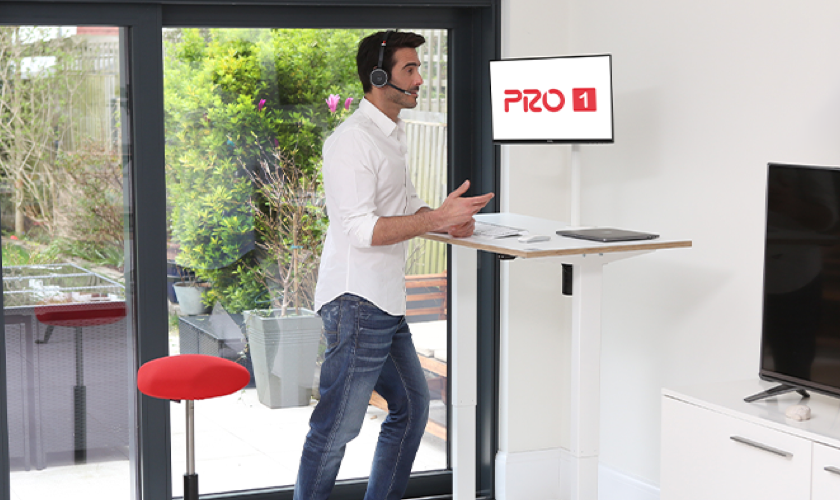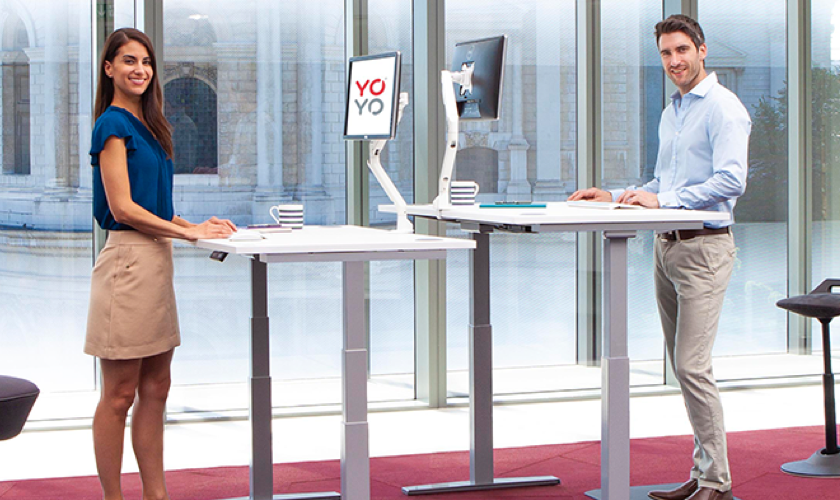 Why Yo-Yo DESK®?

UK's #1
Britain's favourite Standing Desk company
Telegraph Newspaper
"Best Buy"

Free Shipping & Installation
Free Shipping*
All standing desks installed free*
On all items, excluding desktops

Made in Britain
All desktops UK manufactured

Sustainability Certified
FSC Certified. Electric Cars. Renewable Energy

FREE Trial
30-Day Money Back Guarantee

Free Shipping & Installation
Free Shipping*
All desks installed free*
On all items, excluding desktops

30-Day Risk Free Returns
You can return any product for any reason within 30 days of purchase
More Standing Desk Wellness Solutions
Yo-Yo DESKERS
Join the workplace revolution with your standing desk. Keep moving for improved wellness and productivity.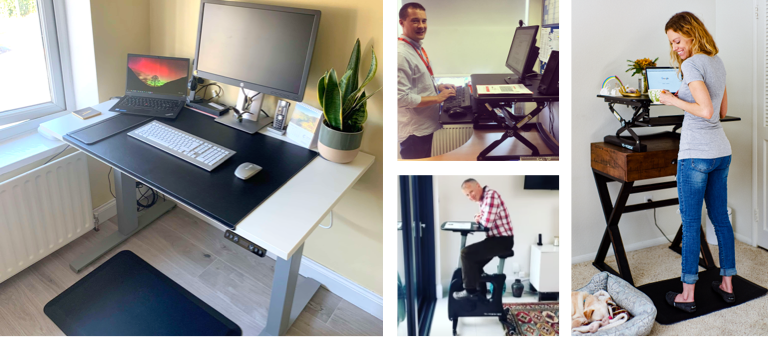 Millions of Office Workers now enjoy the Benefits of Active Working. Join the Workplace Revolution TODAY
UK's #1
Britain's Favourite Standing Desk
1 in every 10 sit-stand desks sold, is a Yo-Yo DESK®
90%
of office workers in Denmark have a Sit-Stand desk
It's a legal requirement for every office worker
10 Marathons
Convert 2 HOURS of sitting to standing each day
to burn calories equivalent to 10 marathons over a year
Quick Info
YO-YO DESK® - CREATING HEALTHIER WORKPLACES IN THE UK
Discover a healthier approach to work with Yo-Yo DESK®, the UK's premier provider of award-winning ergonomic office furniture. We specialize in state-of-the-art ergonomic office furniture designed to reduce the risks of sedentary work life and transform static offices into active, healthy, and productive spaces. Our catalogue boasts top-rated, innovative standing desks and adjustable Sit-Stand desks, each engineered to the highest quality for your comfort and well-being. Over the years, we have cemented our status as the UK's #1 brand for standing desks, driven by our mission to catalyse a paradigm shift in office culture.
JOIN THE MOVEMENT WITH YO-YO DESK®
Founded by Gavin Bradley, the UK's thought leader on Active Working® CIC, we are dedicated to promoting healthier lifestyles. Through our efforts in our non-profit initiatives, Get Britain Standing® and On Your Feet Britain® campaigns, we actively encourage a health-first outlook, aiming to make wellness a standard in workspaces across the UK and beyond.
AWARD-WINNING DESKS MADE IN THE UK
Yo-Yo DESK® is your trusted source for high-quality ergonomic office furniture. Proudly designed and manufactured in the UK, our acclaimed standing desks are widely recognised for their excellence - even securing the prestigious "BEST BUY" Standing Desk accolade from The Telegraph. Every piece in our collection marries style and durability, crafted to withstand the demands of a bustling work environment. We stand by the quality of our desks, providing up to seven years of warranty for your peace of mind. To make your transition to an active workspace smooth, we offer a free installation service on all our height-adjustable desks and anti-fatigue mats. Trust Yo-Yo DESK® to invest in your wellness.
QUALITY PRODUCTS TO ENHANCE YOUR WORKSPACE
Experience the durability, style, and functionality of our high-quality desks. Backed by up to a seven-year warranty, all our products are made in Great Britain, reflecting our commitment to quality and service, and you can test them risk-free with our 30-day Money Back Guarantee. Whether you work from home or the office, our wide range of standing desks and ergonomic desk converters cater to all workplaces' needs. With a free installation and delivery service, thousands of delighted customers have made us the nation's favourite standing desk brand, thanking us for the improved well-being our solutions provide.
DISCOVER YO-YO DESK®'S COMPREHENSIVE RANGE OF ERGONOMIC OFFICE FURNITURE
Yo-Yo DESK® is your one-stop destination for ergonomic office furniture, promoting health, productivity, and wellness in the workplace. Explore our full range of products and embrace the power of movement for a more active and fulfilling work experience.
Standing Desks: Enhance your work experience with our premium standing desks, including Executive Standing Desks, Home Office Standing Desks, Corner Standing Desks, Back-to-Back Standing Desks, Desk Bikes and Mobile Standing Desks. Embrace a healthier and more active workday by effortlessly switching between sitting and standing positions.
Standing Desk Converters: Transform your existing desk into an ergonomic workstation with our Standing Desk Converters. Choose from Single Monitor Standing Desk Converters, Dual Monitor Standing Desk Converters, Corner Standing Desk Converters, and Portable Standing Desk Converters to effortlessly elevate your monitor setup and improve your posture.
Active Seating: Experience the comfort and benefits of our Active Seating range, including Active Chairs, Active Stools, and Task Chairs. Designed to promote movement and engage your core, our ergonomic office chairs and stools support a more dynamic and engaging work style.
Active Feet: Take care of your feet with our Anti-Fatigue Mat and Wobble Board. The Anti-Fatigue Mat provides cushioning and support during prolonged static standing, while the Wobble Board engages your core muscles and improves balance while sitting.
Yo-Yo PODS®: Create collaborative and private workspaces with our versatile Yo-Yo PODS®. Choose from 2-Seater and 4-Seater Meeting Pods to foster creativity, productivity, and privacy in your office environment.
EXCEPTIONAL CUSTOMER EXPERIENCE
At Yo-Yo DESK®, your satisfaction is our highest priority. Our dedicated sales team, based right here in the UK, is equipped with comprehensive product knowledge, ready to guide you towards the ideal ergonomic solution for your needs. From the point of purchase to the moment of delivery and installation, and even beyond, we ensure a seamless customer journey. This unwavering commitment to our customers has earned us hundreds of positive Trustpilot reviews, further strengthening our position as the nation's favourite standing desk brand.
FAIR PRICES FOR UNPARALLELED QUALITY
Invest in your health with Yo-Yo DESK® without breaking the bank. We are committed to offering outstanding value for your money by combining top-notch quality with competitive pricing. Explore our array of bundle offers to maximise your savings, including 30% OFF with our desk accessory bundle offers. For your peace of mind, we offer a 30-day no-nonsense money-back guarantee on all Yo-Yo DESK® products. Enjoy complimentary FREE delivery on all our items and make use of our free installation service for electric standing desks. Additionally, every standing desk purchase grants you an extraordinary 50% discount on our anti-fatigue mats and other Active Feet solutions.
COMMITTED TO SUSTAINABILITY
At Yo-Yo DESK®, we are passionate about promoting health, not just in offices, but also in our environment. This commitment manifests in our eco-friendly practices - from sourcing FSC-certified wood for our desktops, ensuring sustainable forest management, to utilising 100% cardboard eco-packaging to eliminate plastic waste. In our quest to reduce our carbon footprint, we operate a solar-powered warehouse, maintain a fleet of electric company vehicles, and prioritise recycled materials in our products. Plus, we pledge £1 to plant a tree in the National Forest for every desk purchased - a clear demonstration of our commitment and dedication to environmental wellness.
SWIFT DELIVERY FOR A HEALTHIER YOU
Your standing desk and desk accessories are shipped speedily, with a 1–2-day delivery commitment for all Yo-Yo DESK® solutions (mainland UK). Embrace the workplace revolution and embrace a healthier you with our standing desks.
JOIN THE WORKPLACE REVOLUTION TODAY
At Yo-Yo DESK®, we lead a workplace revolution, transforming sedentary offices into active, healthy, and productive workplaces. As the UK's #1 brand for standing desks, sit-stand desks, adjustable desks, and more, we are committed to promoting the health benefits of our products and creating a more vibrant work environment.
Make the switch to a healthier lifestyle with Yo-Yo DESK®. Our pioneering ergonomic office furniture is designed to reduce the health risks associated with prolonged sitting. Browse our vast collection to see why Yo-Yo DESK® is the preferred choice for professionals across the nation.